TAGKC Members
Vana Bhojanam or Picnic in nature is a tradition of Telugu culture. It is a celebration of the nature we live on.  Join us for a Vana Bhojanam/special picnic on a beautiful sunny day with friends!
ఎక్కడ : శనివారం(Aug 20th, 2022)హెరిటేజ్ పార్క్ షెల్టర్  7 లో
సమయం : : 2.30pm – 10.00pm
We will end the event with hoisting Indian Flag to mark 75th Indian Independence Day!
JOIN THE FUN-FILLED EVENING!
ALL ARE WELCOME!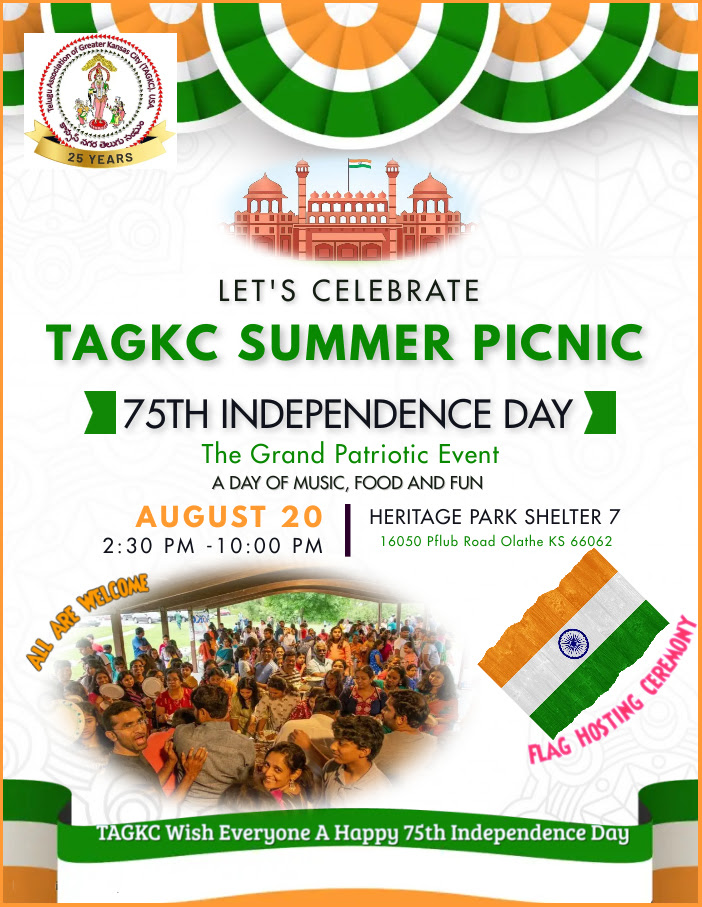 For more information, please visit us online at: www.tagkc.net or email us at: info@tagkc.net
Telugu Association of Greater Kansas City (TAGKC)
— కాన్సస్ నగర తెలుగు సంఘం —